Amelie Van Pottelberge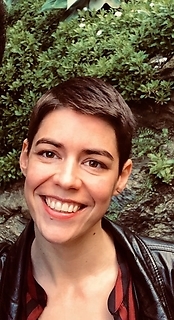 Amelie was employed as a teaching assistant for seven years, after obtaining her master degree in Sociology at Ghent University in 2013. As a teaching assistant she taught several methodological courses.
Amelie completed her doctoral research at the Department of Sociology, under the supervision of Prof. Dr. John Lievens. Her PhD dissertation focused on the partner selection dynamics of Turkish and Moroccan minorities in Belgium.
She currently works as postdoctoral researcher at the Department of Sociology, where she is involved in the Advanced Center for inTernet Studies. ACTS is a highly innovative and large-scale data infrastructure, of which the Belgian Online Probability Panel (BOPP) constitutes the core element. The research infrastructure is operated by an inter-university consortium, and has an interdisciplinary character as it can be used to study Belgians' living conditions, behavior, opinions and attitudes. As one of the operational staff members, Amelie is responsible for the daily operations of the panel and for the external communication.
Amelie is in charge of two master courses: Gevorderde Kwantitatieve Technieken and Advanced Quantitative Techniques. In addition, she co-teaches Statistiek and Toegepaste Statistiek.
Articles by Amelie Van Pottelberge
Demographic Research
Pubmed
Google Scholar
Contact
Ghent University
Sint-Pietersnieuwstraat 41, 9000 Ghent