Inbar Weiss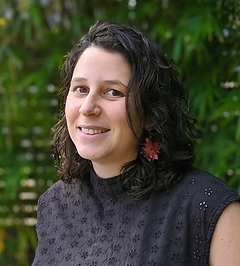 Inbar Weiss is a Ph.D. candidate in the Demography program at the University of Texas at Austin. She is studying the effects of migration on individuals' well-being, and how these effects are related to the state. Her research interests are formal demography, migration and family demography. 
In her dissertation, Inbar test for social forces that stimulate and support the global exchange and gender inequality in cross-border marriages using the US case study. As part of this research, she also focuses on other implications of cross-border marriages that were largely ignored such as the effect of economic dependency on marriage stability and sex selectivity at birth. 
Inbar received her B.A. and M.A. in Sociology (with a specialization in Demography) from The Hebrew University of Jerusalem.
Articles by Inbar Weiss
Demographic Research
Pubmed
Google Scholar
Contact
University of Texas at Austin