Frans Willekens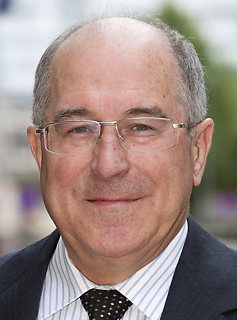 Frans Willekens is Honorary Fellow at NIDI in The Hague. He is Emeritus Professor of Population Studies at the University of Groningen and was director of NIDI from 2003 until his retirement in 2011. He is a member of the Royal Netherlands Academy of Arts and Sciences (KNAW). Between April 2013 and March 2016, he was Senior Researcher (International Migration) and Chief Research Coordinator at the MPIDR.

His current research interests include international migration and microsimulation/agent-based modelling.
Frans Willekens studied agricultural engineering and economics at the University of Leuven and holds a PhD in Urban Systems Engineering from the Technological Institute, Northwestern University, USA.
Articles by Frans Willekens
Demographic Research
Pubmed
Google Scholar
Contact
Nederlands Interdisciplinair Demografisch Instituut (NIDI)
Lange Houtstraat 19
2511 CV Den Haag
The Netherlands