Cecilia Tomassini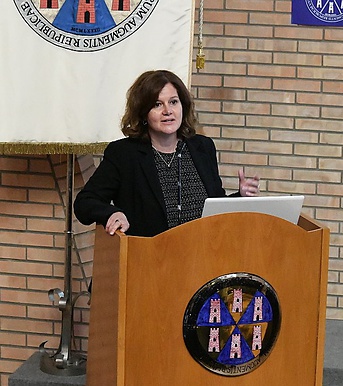 Cecilia Tomassini is Full Professor of Demography at the University of Molise.
She is member of several national and international research groups on population ageing, especially looking at the role of the family and support network for older people. Her research interests focus on intergenerational transfers, proximity and living arrangements; effects of past demographic events on older individuals' care; population aging processes and dynamics within the Italian context and in a comparative perspective; grandparents and grandparenting.
Since 2018, Cecilia is an expert member of the National Council for Economic and Labour (CNEL), appointed by the President of the Italian Republic. Since 2016, she is also member of the Scientific Committee of the Research Centre for Inner Areas and Apennines. She was elected in 2021 president of the Italian Association for Population Studies. Associate Editor of the Genus journal (Springer).

Contact
Università degli Studi del Molise
cecilia.tomassini@unimol.it
Homepage

Articles by Cecilia Tomassini
Articles in PubMed
Articles in Google Scholar