Giulia Rivellini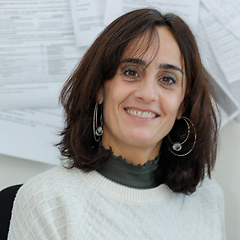 Giulia Rivellini is Demography and Social Statistics Permanent Associate Professor in the Political and Social Sciences Faculty at the Catholic University, since 2007. She graduated with specialization in Statistics and Operative Research at the Bocconi University (1993) and obtained (1997) the Ph.D. in Demography at the University of Padua Italy. She visited Southampton and Groningen University (1996, 2003 and 2005), where she studied new quantitative approaches for the analysis of social-demographic behaviours, i.e. multilevel models and social network analysis.
From 1998 to 2000, she worked as a researcher at the National Statistics Institute (ISTAT) in Milan, and had experience in: managing and monitoring the quality of households social statistical surveys (Multiscopo Surveys); knowing the official statistics, containing some national and international databases.
She was involved as consultant or research group coordinator in some national and international projects, leaded among others by Italian universities, PAU and UNECE, TRANSCRIME and other Italian research centers, CEI, CEL, private foundations and public institutions.
Some current research topics are in the area of ageing, micro-macro analysis of socio-demographic behaviours, friendships and social network analysis, marital status and subjective well-being, applied demography and social support personal networks. She has recently organized some international and national session on: Network Perspectives in Measurement and Analysis of Social Support" - 1st European Conference on Social Network Analysis (Barcelona, 2014); "Spatial analysis of reproductive behavior" -. AISP, (Bressanone, 2013); Popolazione e qualità della vita in ambito urbano: esperienze a confronto". AIQUAV (Florence, 2013).
Since 2003, she is an Associate Editor of Genus, Journal of Population Science. She regularly acts as a referee for some international social-statistics journals and served as reviewer for several institutions. She has written over 70 scientific papers and has published research articles in Social Indicators Research, Genus, Connections, Statistical Methods & Applications, Scientometrics and Popolazione e Storia.
Since 2003 she is member of EAPS and since 2005 of IUSSP.

Articles by Giulia Rivellini
Demographic Research
Pubmed
Google Scholar
Contact
Università Cattolica del Sacro Cuore